Organon Heist celebrates 50th anniversary with a healthy dose of color
January 4, 2023 1:00 pm EDT
Our production facility in Heist-op-den-Berg (Belgium) is celebrating its 50th anniversary this year. Yesterday, Organon Heist kicked off its anniversary celebration with an all-encompassing 'mural' that embraces the identity and values throughout the production facility's history.
Organon has started a worldwide trend to apply murals to production facilities and offices. For this, Organon Heist has called on the knowledge and creativity of Treepack, a local partner that has extensive experience in sustainable artworks and brings color and art to public and private spaces. Organon Heist and Treepack therefore joined forces for an attractive design. On January 3 the official unveiling took place in the entrance hall of the production facility.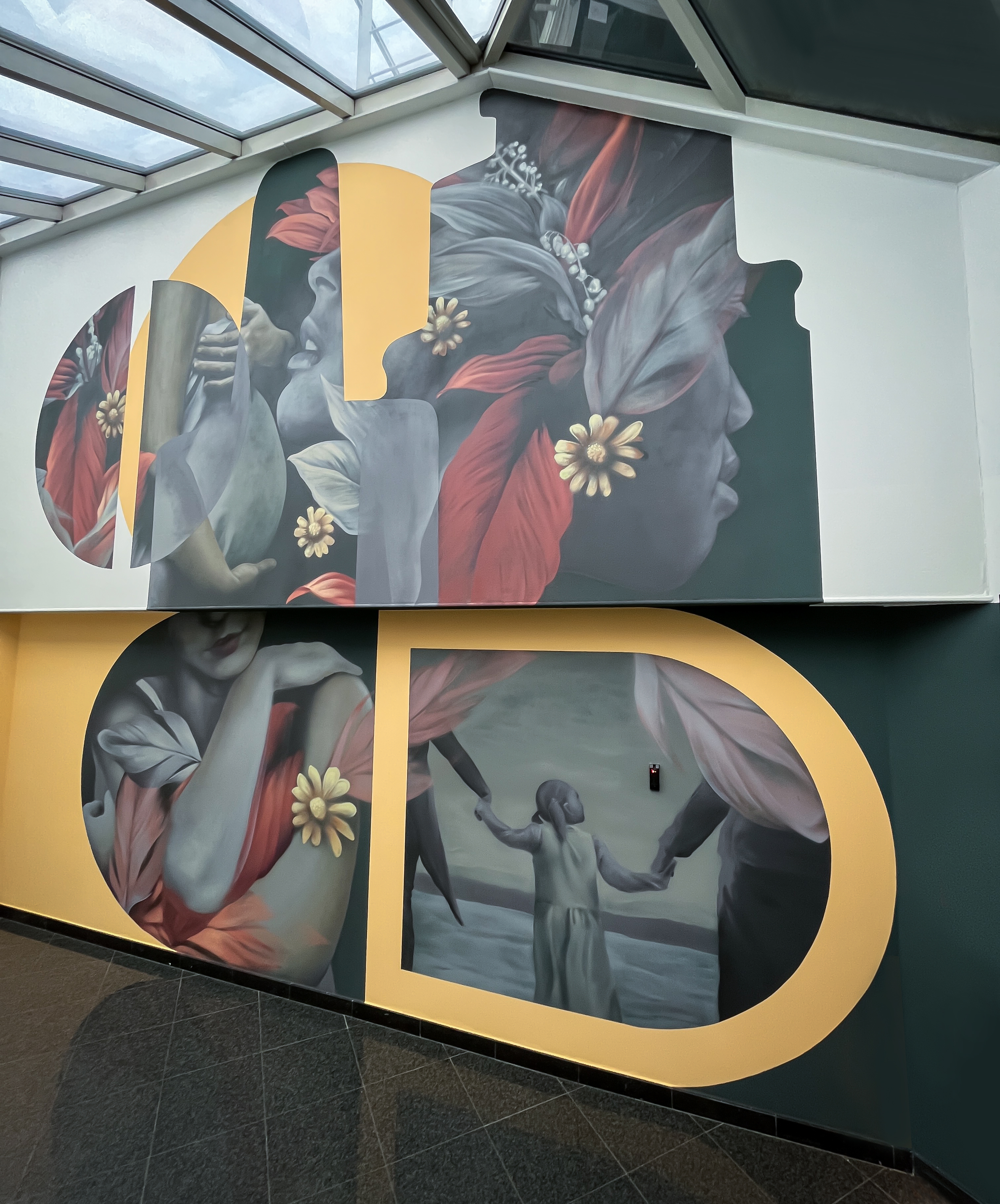 The artwork is a beautiful reflection of what Organon stands for: a better and healthier life for every woman. The woman forms the base of this romantic, somewhat dreamy artwork 'Embraced'. She is shown as the focal point of 'life' and family, inspiring the viewer and exemplifying resilience and development. The diverse beauty of the woman is shown through certain realistic focal points such as the pregnant belly, black smooth skin, and lips. A woman who embraces herself reflects self-acceptance, pride, and strength.
Realistic images are intersected by abstract planes. Not only a sun and horizon can be recognized in the abstract shapes, but also the shape of a tablet, capsule, and nasal spray. In this way, layers are generated within the work, in which the values of integrity, diversity and connectedness are additionally intertwined. The artwork closes with a 'look to the future': a healthy and better life for every woman, her family, and relatives.