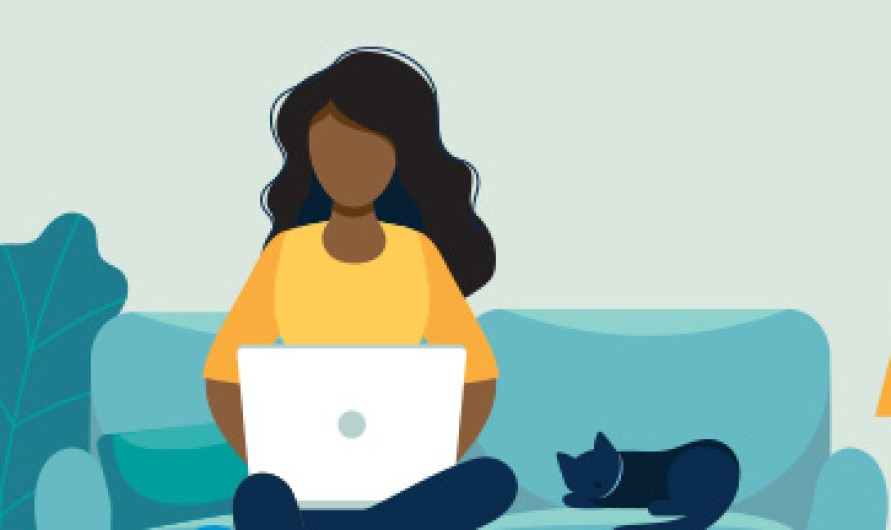 Here for her health Press Release
Our latest news
Press Release
CELEBRATING ONE YEAR OF BEING "HERE FOR HER HEALTH"
Organon Sub-Saharan Africa joins the global organisation in celebrating one year of being 'here for her health'. Since the company launched in June of 2021, the focus has been on therapeutic gaps that need to be addressed, like unintended pregnancy, fertility, post-partum hemorrhage, pre-term labour, endometriosis, and bacterial vaginosis. As an organisation, Organon continues to strive to deliver innovation, improve access and expand choice for treatments in areas that uniquely or disproportionately affect women. As the only global women's healthcare company of its kind, Organon is well-positioned to help address several current and growing challenges that women across the world face. According to a 2022 United Nations Population Fund (UNFPA) report, more than 200 million women in low-and-middle income countries lack access to modern contraception, and nearly half of all pregnancies worldwide – about 121 million in total – are unintended. Through Her Promise, Organon is making focused investments and forming strategic partnerships to introduce and expand access to health solutions that improve women's health and advance gender equity, inside and outside the company. In support to of the CEO's commitment, the Managing Director of Sub-Sahara Africa, Dr Abofele Khoele, has made a commitment to focus efforts on bridging the information and health access gap that so many women within the African continent constantly battle with. "We understand the issues around healthcare access for women on this continent, and through our efforts, as well as our operational imperatives, we aim to help women receive the necessary information and access to health options that aid them to make better life decisions for themselves and their families." Furthermore, in looking forward and keeping with their core values, and in celebrating Organon's first year of business, the organisation intends to launch the following in alignment with Her Promise: · To improve access to low-cost modern contraceptives in 69 of the world's least developed countries. Through the Organon Her Promise Access Initiative, Organon aims to prevent an estimated 120 million unintended pregnancies by 2030 by working with global partners to provide family planning information, education, and access to low-cost modern contraceptives. In addition to reducing unintended pregnancies, the Initiative is expected to prevent 2.1 million infant deaths and 250,000 maternal deaths by 2030. · To redefine and harness innovation in women's health. Organon will dedicate a majority of its pre-clinical and clinical development activity toward the unmet health needs of women. Organon has already begun with development activities in high unmet need areas including postpartum hemorrhage, endometriosis, and pre-term labour. · Expand access to treatment options that improve her health and help secure her promise. Working together with global partners, Organon plans to expand access to treat post-partum hemorrhage, in both developed and developing markets; and secure affordable solutions and education to decrease the unmet medical need in fertility. · Achieve balanced gender representation through all levels of the company globally by 2030 and achieve its commitment to pay equity. Organon has had a strong start by launching with a Board of Directors that consists of accomplished individuals with exceptional skills and expertise and that represents gender and racial diversity. This is true for the local markets as well with the Sub-Saharan Africa region consisting of 75% women and a total of 83,3% of the board of directors being people of colour. · To aim to reach net zero greenhouse gas emissions. Organon also aims to integrate water stewardship and circular economy principles into the business model. · Uphold the highest levels of ethics and integrity throughout its business. In conclusion, as part of its commitment to advancing gender equity through Her Promise, Organon has announced a US $1.4M grant to Women Deliver, to fund its Young Leaders Program and other advocacy work, as well as support the Women Deliver 2023 Conference (WD2023). The grant will help Young Leaders across the world to achieve their advocacy goals in gender equality and health through financial resources, mentorship, and technical assistance. Forward-Looking Statement of Organon Organon makes various statements in this press release, including, but not limited to, statements about management's expectations about Organon's environmental, social, and governance strategy and goals. These "forward-looking statements" may be identified by words such as "expects," "intends," "anticipates," "plans," "believes," "seeks," "estimates," "will" or words of similar meaning. These statements are based upon the current beliefs and expectations of the company's management and are subject to significant risks and uncertainties. If underlying assumptions prove inaccurate or risks or uncertainties materialize, actual results may differ materially from those set forth in the forward-looking statements. Organon undertakes no obligation to publicly update any forward-looking statement, whether as a result of new information, future events or otherwise. Additional factors that could cause results to differ materially from those described in the forward-looking statements can be found in Organon's filings with the Securities and Exchange Commission ("SEC"), including the company's Annual Report on Form 10-K for the year ended December 31, 2021 and subsequent SEC filings, available at the SEC's Internet site References for the statistics above: United Nations Population Fund (2022) Nearly half of all pregnancies are unintended—a global crisis, says new UNFPA report. https://www.unfpa.org/press/nearly-half-all-pregnancies-are-unintended-global-crisis-says-new-unfpa-report (Accessed 31/05/2022)
Contact our media team
For media related inquiries, please contact the appropriate team member below.
Luyanda Msiya
Assoc. Dir, Global Communications
Company fact sheet
Learn the details of our company