Official opening of Brussels office and introduction to Minister-President of Flanders
September 29, 2021 6:32 pm EDT
BRUSSELS – This week the Organon Benelux organization welcomed a EUCAN team for an inspiring internal business exchange meeting. The team, headed by regional president Nico van Hoecke, discussed opportunities and challenges in our local markets with the Benelux leadership team. Highlight of the two-day visit was the official opening of our Brussels office, by Nico van Hoecke and Benelux managing director Petra Willems, together with Benelux colleagues.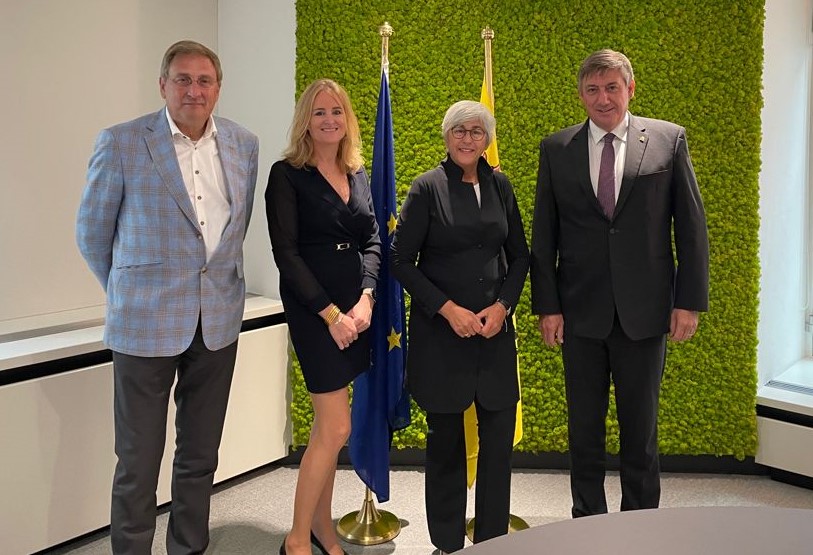 The very next day, an Organon delegation visited the Minister-President of Flanders, Jan Jambon (at the right on the photo), and advisor Karel Boutens, to whom we introduced Organon.

In a positive and constructive meeting, Petra Willems (managing director Organon Benelux, second from right), François Marivoet (site manager Organon Heist) and Annemieke de Groot (Organon Benelux External Affairs, second from left) highlighted Organon's investments in (women's) health, our contribution to employment and the economy and the need for technically skilled personnel for the production facility in Heist-op-den-Berg.