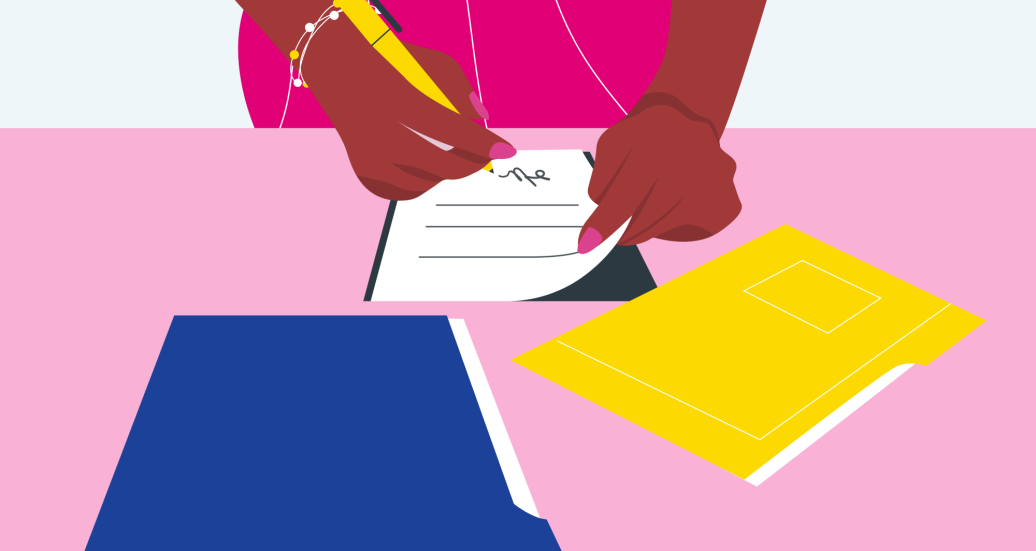 Corporate governance
Our corporate governance practices are designed to enable the Board to set objectives and monitor performance and to strengthen the accountability of the Board and management. We actively monitor our corporate governance practices to ensure we continue to manage our business in accordance with high standards of ethics, business integrity, and corporate governance. By selecting the links below, you can access information about our principles of corporate governance, other key corporate governance information and our latest annual report and proxy statement.
Governance documents
Corporate governance documents
Latest annual report and proxy statement
---
Committees of the Board of Directors
Audit committee
Talent committee
Environmental, social & governance committee
Shalini Sharp (Chair)
Alan Ezekowitz, M.D.
Deborah Leone
Cynthia M. Patton
Carrie S. Cox (Chair)
Ma. Fatima de Vera Francisco
Martha E. McGarry
Grace Puma

Robert A. Essner (Chair)
Carrie S. Cox
Helene Gayle, M.D.
Shelly Lazarus
Philip Ozuah, M.D., Ph.D.

View committee charter
View committee charter
View committee charter
Contact our Board of Directors
The Board welcomes input from shareholders and other interested parties and has established a process to receive these communications. You can contact any of our Directors, including our Chairman, by email at secretaryoffice@organon.com or by writing to them at:
Board of Directors
c/o Office of Corporate Secretary
Organon & Co.
30 Hudson Street, Floor 33
Jersey City, New Jersey 07032 USA
Upon receipt of such communications, the correspondence will be directed to the appropriate person, including individual directors. A copy of any such written communication may also be forwarded to our legal counsel and a copy of such communication may be retained for a reasonable period of time. You may submit your concern anonymously or confidentially.
In order to manage efficiently the volume of correspondence received, communications will be reviewed by the Office of Corporate Secretary for the purpose of determining whether the contents are appropriate for transmission. The Office of Corporate Secretary will not transmit:
communications that advocate that Organon engage in illegal activity;
communications that contain offensive or abusive content;
communications that have no relevance to the role of the Board or to the business of Organon;
résumés or other job-related inquiries (outside of the director nomination process); and
mass mailings, solicitations, and advertisements.
Comments or questions regarding the nomination of directors and other corporate governance matters will be referred to the Chair of the ESG Committee. Comments or questions regarding executive compensation will be referred to the Chair of the Talent Committee.
In addition, the Audit Committee has established procedures for the receipt, retention and treatment, on a confidential basis, of complaints regarding accounting, internal accounting controls or auditing matters, and the confidential, anonymous submissions by employees of concerns regarding questionable accounting or auditing matters.