Her story
You're not alone: Our colleagues share their fertility journeys
For three leaders at Organon, fertility is personal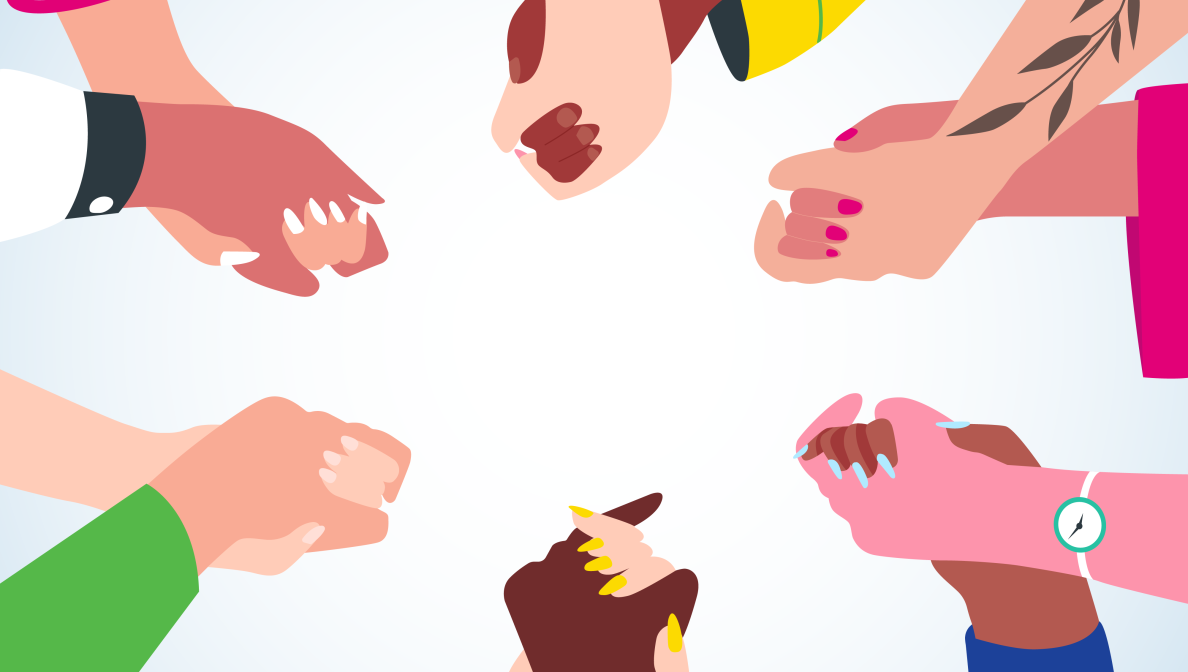 At Organon, our goal is to help people on their fertility journey. This aspiration is personal for many, including our own people. We sat down with three of our colleagues to learn how they use their personal experiences to inspire their work. Read on to learn why Mozhgan Emamifard, Executive Fertility Clinical Account Specialist, John Rebis, Senior Sales Customer Representative, and Kate Vossen, Executive Director Global Communications, have such a deep commitment to Organon's fertility work.
Tell us about yourselves and your fertility journeys.
Mozhgan: I've been with Organon for 25 years. I started my journey with infertility at age 27 and it ended up with a "miracle baby" at age 37. For our second in vitro fertilization (IVF). cycle that ended negatively, the way I received the news was just heartbreaking. So, there was a delay for three years before I could gather myself and be ready for that emotional roller coaster again.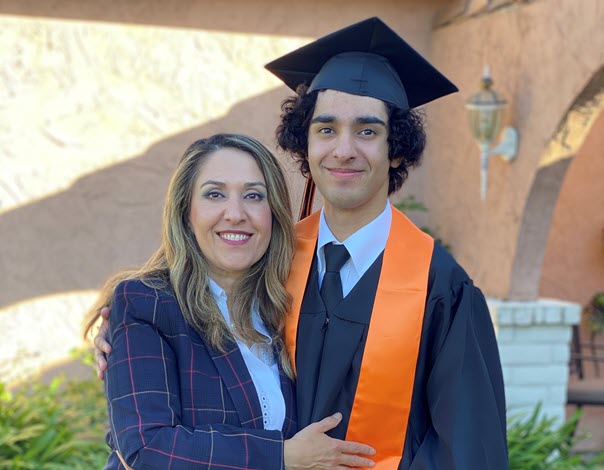 John: I've been working in fertility space for 29 years. This work is incredibly close to my heart, as my wife and I went through infertility. Our son Jake was conceived on our third try with IVF. Now he's in high school, 17 years old and towers over both of us.
Kate: I was involved in communications for the launch of Organon. Given my personal infertility journey, I instantly connected with the mission of our new company. I had my daughter after my first round of intrauterine insemination (IUI), but then tried for a second child, this time with IVF. Though I got pregnant, I had a miscarriage and that really affected me. It was taking such a toll on my husband and the daughter I did have that I realized I couldn't keep trying to have more kids.
Tell us more about the complex emotions involved.
Mozhgan: I really took it personally. I felt like we were defective, and that's a feeling many people who have gone through infertility can empathize with. I felt embarrassed that we had trouble starting our family.
John: We were successful on the third try, but on the first and second tries, when we got the call, and it was negative … well, it felt like a grieving process. To know we were so close, but it didn't work out, it felt like a devastating loss for us.
Kate: I think one of the hardest things for me to cope with was knowing that I wasn't guaranteed success on the journey. Because of this, I tried so hard to not get my hopes up. I set myself up to think it's not going to work, and I later realized that's counterintuitive. Typically, if I'm fighting an illness, I would do everything to be optimistic. But this time, the devastation of getting my hopes up and then being unsuccessful seemed so much worse.
What is the physical process like?
Mozhgan: When I went through it, it wasn't easy. It created a lot of stress.
John: While I wasn't the one going through the physical process, I could empathize. There's myriad pressures and stresses that all parties on the journey can feel.
Kate: I was traveling almost every week at the time. I was carrying around needles and injecting myself in hotels. I felt like a factory. Plus, it's a huge time commitment, with so many doctor visits and blood tests.
What would you want others to know about treating people with empathy who might be on a fertility journey?
Mozhgan: Empathy is so important. One thing I don't recommend for people to instantly say is, "I know how you feel." I believe that there is no way someone could know exactly how that person feels because everyone's journey is so different.
John: People who go through infertility have a different pregnancy journey, too. On the third cycle, I was so guarded and ready for negative news that I couldn't even express joy when they told us we were expecting. People going through this can often feel like they are always walking on eggshells.
Kate: People always used to ask, "Are you going to have another kid?" People often have good intentions, but when I was asked that, I felt very emotional. As blessed as I felt to have my daughter, I felt like my family wasn't complete at the time.
Final thoughts?
Mozhgan: It's important to offer help. It takes a village to raise a child. It also takes a lot of help and support throughout the fertility journey. I hope that with education, we will be able to take the stigma out of infertility so people are more willing to share their journeys and get the emotional and physical support they may need.
John: Whether there are other colleagues experiencing, or people who are dealing with the intensive process, it's important we remind everyone that they are not alone.
Kate: As a women's health company, I believe we can help pave the way for how you should treat colleagues who are going through something difficult, like infertility. Try to just be there to listen. No everyone wants to hear advice; people should be mindful of what others have been through already.