Organon recognized in Bloomberg's 2023 Gender Equality Index
Organon has been recognized in Bloomberg's 2023 Gender Equality Index (GEI), a benchmark indicator which tracks the performance of public companies committed to disclosing their efforts to support gender equality. Bloomberg's 2023 GEI is based on data submitted through the Bloomberg reporting framework and associated with the fiscal year 2021.
The 2023 GEI comprises 485 companies in 45 countries and regions across 11 sectors and 54 industries. The index measures gender equality across five pillars:
Leadership & Talent Pipeline
Equal Pay & Gender Pay Parity
Inclusive Culture
Anti-Sexual Harassment Policies
External Brand
"As a new public company focused on women's health, Organon has seized the opportunity to build a company focused on equity – from the very start," said Kevin Ali, CEO of Organon. "Our inclusion in Bloomberg's Gender Equality Index speaks not only to the strong leadership, programs, and policies we have put in place, but also reflects our culture which is fueled by our purpose to reduce disparities in health."
This recognition aligns with Organon's ambitious Environmental, Social and Governance (ESG) goals, including to achieve balanced gender representation through all levels of the company globally by 2030, in addition to pay equity.
Organon's inclusion in the 2023 GEI also follows Bloomberg's recent recognition of Organon for having the most female board members of any S&P500 company, with 70% female representation.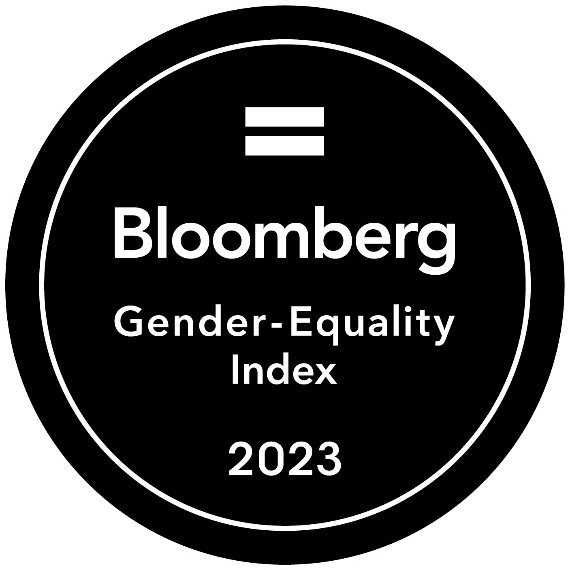 "Our high benchmark scores are particularly noteworthy for a company less than two years old," said Geralyn Ritter, Executive Vice President of External Affairs and ESG, Organon. "And we are just getting started! We're committed to making gender equity a reality – both inside and outside our business, and for women and girls around the world."