Our people
A different path to parenthood
Celebrating an Organon family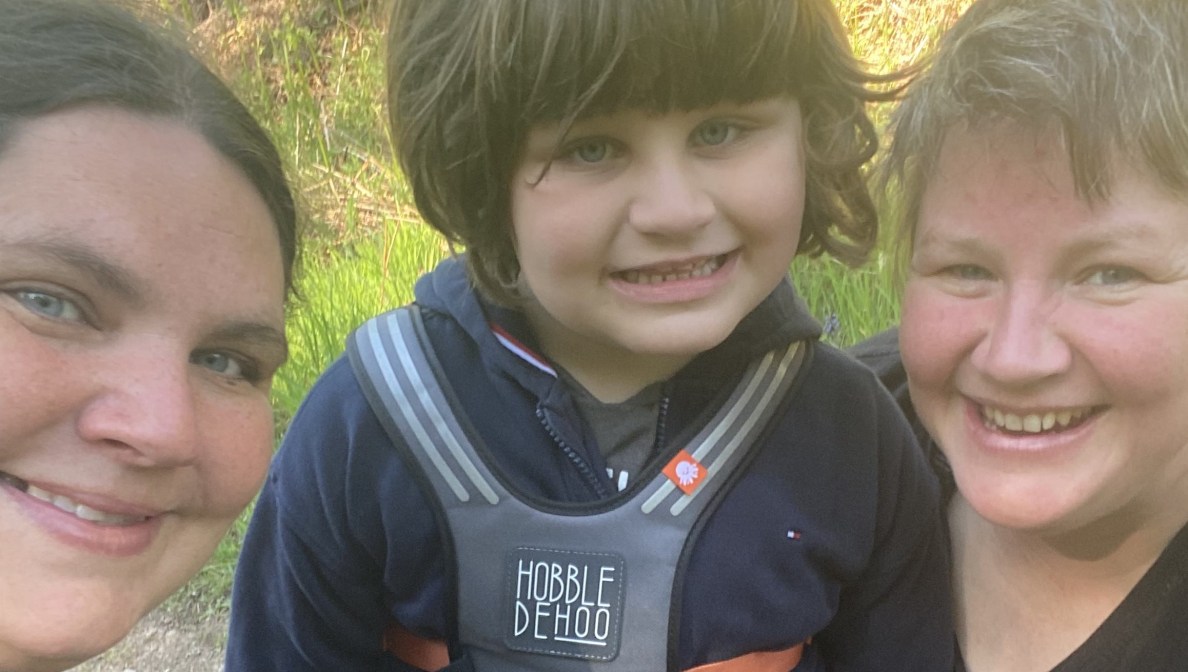 At Organon, we believe there are many different paths to parenthood.
We're celebrating our colleagues like Louise who are building families, complete with struggles and joys along the way.
Respecting all families
For Louise Allan, an Organon employee at the Cramlington, UK, manufacturing site, becoming mothers with her wife wasn't the issue – it was the discrimination the couple faced afterward that remains a painful reminder society must still work to respect all types of families.
Her partner, Gemma, is the biological mother of their daughter, 5-year-old Sophia. They used a private sperm donor, and once Gemma was pregnant by early spring 2015, the couple married in July 2015.
Louise and her wife live in a small town made famous as the site of Hogwarts in the Harry Potter films. The registrar who helped with their marriage license was also on hand for Sophia's birth certificate six months later – which meant she knew the couple had not yet married when Sophia was conceived.
It came as a shock when local laws meant Louise could not be added to Sophia's birth certificate along with Gemma. They had to have been married at the time of conception or have certification from a fertility clinic. Without either, they had no way to remedy the situation unless through a formal adoption process.
"They make it as awkward as possible," reflects Louise. "I know families who have multiple children, and the parents aren't even married, yet both are on the birth certificate."
Discrimination against Louise's family continued when the healthcare worker visiting baby Sophia wrote a report indicating the child "would suffer later in life from same-sex parents."
Notes Louise, "Sophia is a happy little soul in a loving home. It was heart-wrenching to see that written down."
Finding acceptance
A few years ago, Sophia was diagnosed with autism, but Louise notes they've found a loving, accepting school community for the three of them. "Sophia is thriving," she reports. Thankfully, those early prejudices have not followed their family. But with the pandemic, and busy lives, they haven't had a chance to make Louise a legal parent just yet. "We just want to concentrate on Sophia," she adds.
Louise notes that most forms and processes she encounters assume a father and a mother. "We are getting much better in society, but in a perfect world, we wouldn't be a gay couple – just a couple," she says.
Luckily, Organon has been an inclusive, happy place for Louise. After 23 years of service, she has always felt welcomed.
"I've never been treated differently," she explains. "I'm just like one of the lads." And someday, she'll make sure she is added to Sophia's birth certificate, too.